What Is "The Luxury Look" and Why Does It Work?
Make More, Film Less
In order to get paid what we deserve and attract HIGHER PAYING BRIDES, you need to create a HIGH-END STYLE. I Call this "THE LUXURY LOOK". It's a dramatic style that demands attention and attracts HIGHER PAYING BRIDES. Our couples expect us to be expensive because our style looks expensive.
Make yourself a Luxury Brand and you will attract Luxury Clients. I'm here to tell you that you CAN learn this style, you CAN land bigger weddings, and you CAN turn your skills into a FULL-TIME BUSINESS. I can't wait to see you inside!
Watch The First Lesson Free!
WORDS DON'T MATTER. RESULTS MATTER.
ANDREW solves wedding day challenges much faster on the fly. DWAN ditched the gimbal and made his films look much more high-end. LINDSAY gained much more confidence on the wedding day and created his best work. JIMMY raised his prices from $1,800 to $3,000 to $3,800 and booked all three price points back to back to back. PATRICK was finally able to dial in that cinematic color grade he's been searching for. ANTHONY booked his top package 3 times in a row. MICHAEL learned how to take control of the day and not be a bystandard to the photographer. All of these students are booking Higher-Paying Brides in their Local Area.
HUNDREDS MORE OF OUR STUDENTS ARE ACHIEVING AMAZING RESULTS AND GROWING THEIR BUSINESSES SUBSTANTIALLY. WHAT ARE YOU WAITING FOR?
Students Are Raving About "The Luxury Look"
Luxury Filmmaker: Student Story
Kyle Conder | Mount Washington, KY
Since joining Luxury Filmmaker, Kyle and his partners Jake & Nicole have grown their business to soaring heights. The 3 of them have opened up a beautiful studio space to meet with clients as a result of their success. We are so proud of what they've been able to accomplish in such a short amount of time. Enjoy a sample of their work and some images from their accomplishments down below.
Who Is This Course For?
EVERYONE.
Make more money filming less weddings
Book High-End local clients
Get paid what you deserve
Get Brides to book you faster
Stop Freelancing. Build YOUR business
Aquire the skills to finally quit your 9-5
Dominate your competitors & gain that edge you've been searching for!
We Teach You How To Make Your Films Look Like This. Step By Step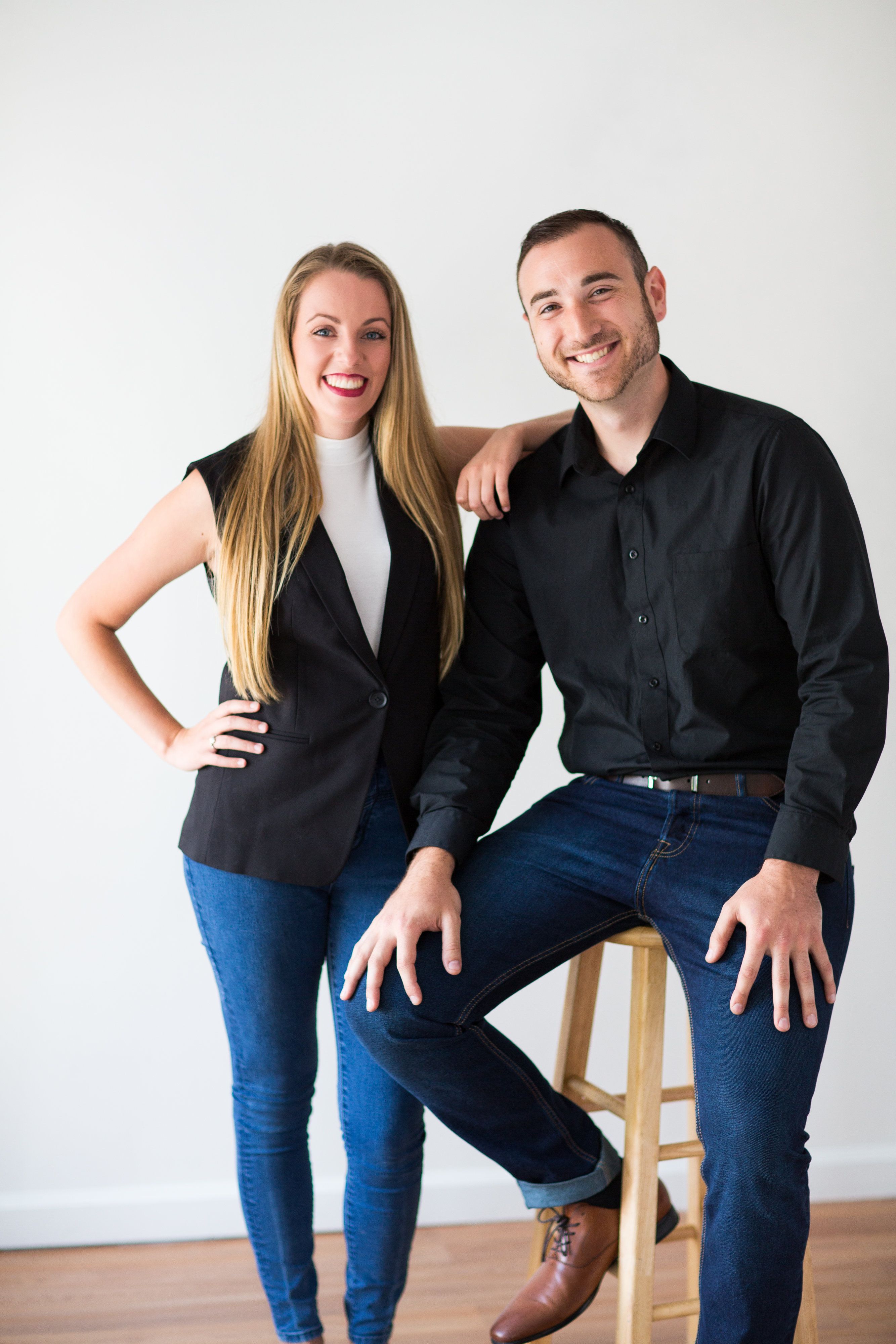 Meet Your Instructors
Hi, we are Greg & Dierdra Lorenzo. We own a video production company based out of New Jersey, USA called "Lorenzo Media Productions". As a small husband and wife team, we are proud and humbled to say that we have been in business for 7 years producing a multiple 6 figure income filming weddings. If there is 1 thing that we attribute to our success over the years, hands down, it's the Luxury Style that we've been able to achieve. Once we perfected The Look, we entered into a high-end market and began to attract much different clientele. The inquiries started flowing in much more frequently and the wedding venue locations started to get nicer and nicer. Dierdra and I realized that the only thing we were doing differently was changing our Look. We modified our style to be moody and dramatic. This Look separated us from the marketplace and gave us a huge edge on all of the other average wedding filmmakers out there. We receive so many messages from filmmakers across the globe every week on how we achieve this look, so we decided to put in 7 months of hard work to build this course. We call it, "The Luxury Look"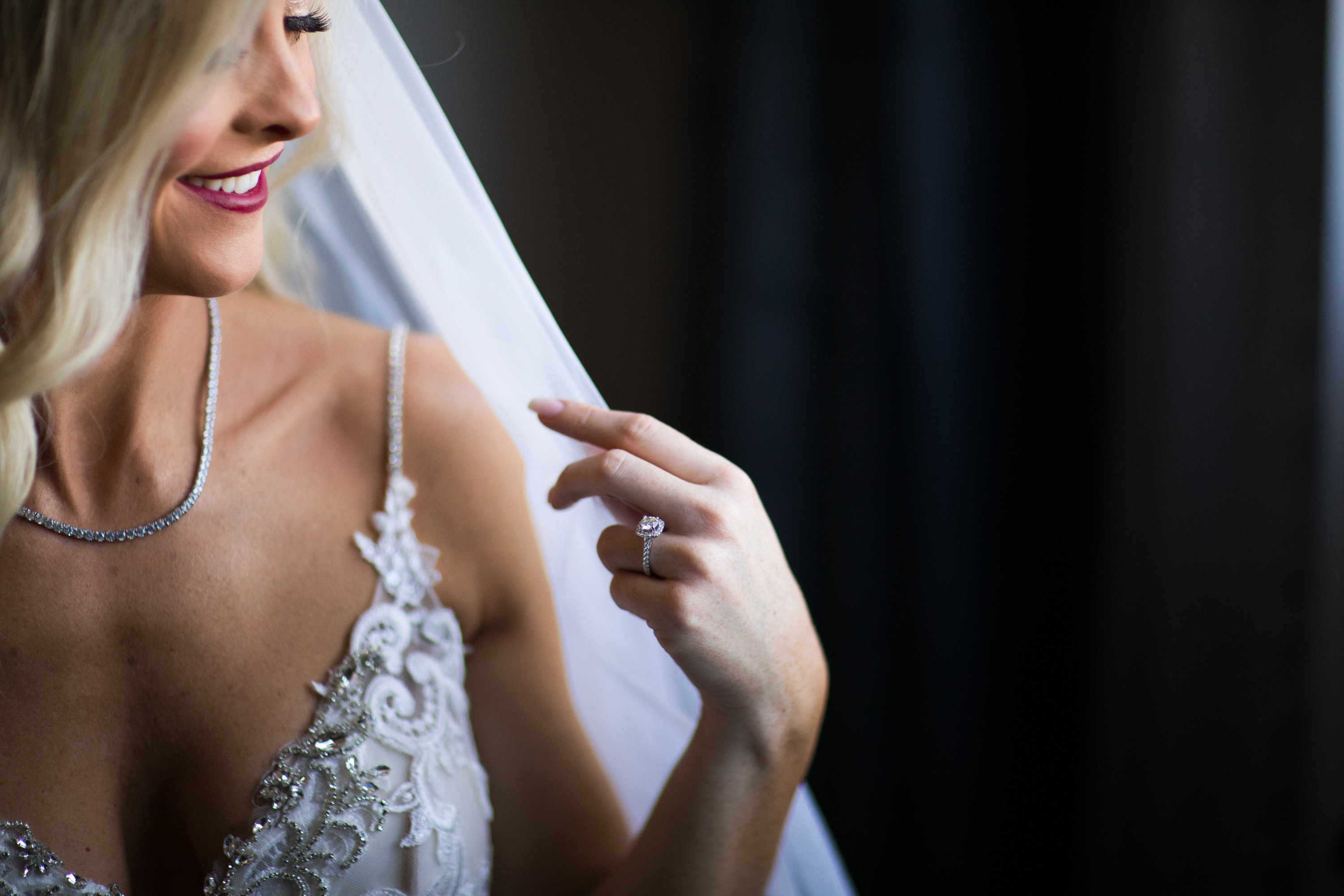 The "Luxury Look Course" is a 1 time purchase and is yours for life! We keep the modules regularly updated with information that is currently working in todays market. If it's working for me, I share that knowledge with you so you can implement it in your own business. We are always crafting new ways to gain a competitive edge on our competition and dominate the market.
Frequently Asked Questions
Q: Will this course expire?
A: Nope! You will have this course for life. We add and update the lessons regularly so they stay current in todays market.
Q: Should I buy this if I'm a beginner?
A: If you've filmed even just 1 wedding, this course will be extremely valuable. You are going to learn techniques that will serve as a tremendous foundation for your career moving forward and you will fly past your competition.
Q: Should I buy this if I'm already an established professional?
A: I've been an established professional in this industry for 7 years, I'm still buying courses. Always be a student of your craft or you're going to get passed by someone who wants it more than you.
Q: Do I need to have a lot of your gear to achieve this style?
A: This course is going to teach you have to achieve this style with the gear you already have, i promise you. If you have a tripod and a camera, I will teach you how to surpass full-time professionals in todays market. You are going to learn my key techniques, become a master of light, and so much more!
Q: I edit in Final Cut and noticed that you use Premiere? Is that a problem?
A: Nope! You can achieve my exact style with any editing software. I show you how inside the course.
Q: Do you have a payment plan?
A: Yes! We have a 6 month payment plan to make the barrier to entry as easy as possible. This is going to be such a tiny investment compared to the endless amounts of value that you are going to gain. Don't forget, you have this for life and we add / make updates to the course regularly.
Q: Can I ask you questions?
A: Yes! My goal is to be as available for my students as much as possible. I care very much about your growth and success. I will make every effort to answer your questions in a timely manor. E-mail: [email protected]
Q: Is this course refundable?
A: Yes, If for whatever reason you're not happy with the course within 30 days, we will provide you with a full refund. You must first have completed at least 6 hours of "course watch time" so we know that you have put forth your best effort toward learning the material. After you've completed the required watch time you may submit your refund request to receive a "Refund Form". You will have 7 days to complete the form and your refund will be processed within 7-10 business days. I've put everything I know into this course when it comes to achieving this style and attracting higher paying brides. This has been the #1 biggest reason for our success and we're very confident in the information we are providing to you. I can't guarantee your success, only you can do that. I CAN guarantee that all of the information that led to our success booking higher paying brides is in this course.
Q: What happens after I purchase?
A: You will receive a confirmation e-mail within 30 minutes after your purchase so you can create a login and have access to the course
Q: How do I access the course?
A: The course is viewable on this website from desktop & mobile. No need to download anything.